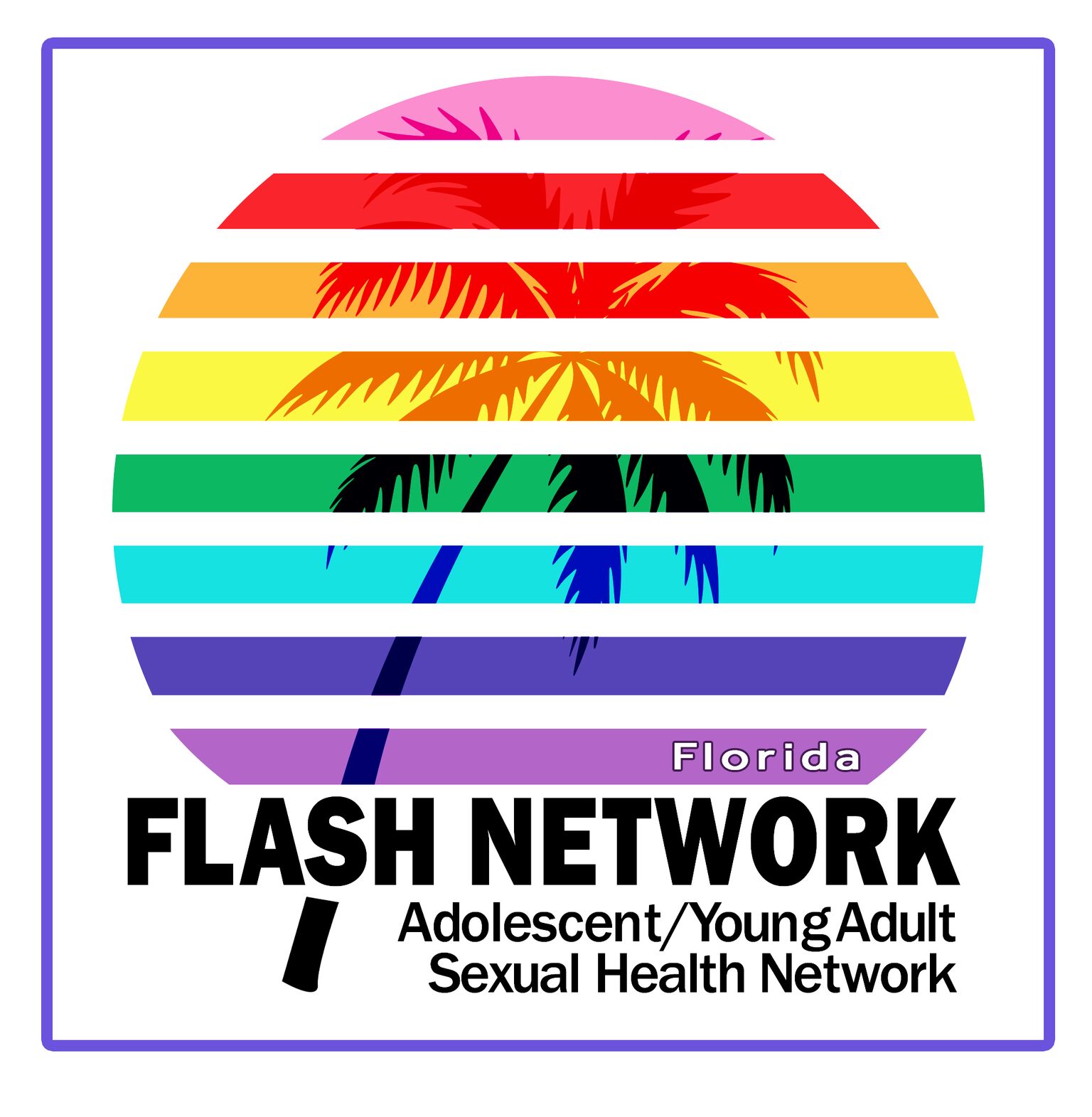 ​
FLASH NETWORK
Florida Adolescent/Young Adult Sexual Health Network
Florida Adolescent/Young Adult Sexual Health (FLASH) is a community-based, youth-focused network consortium of stakeholders focused on HIV and other sexual health issues in adolescents and emerging adults (age 13-24) in Florida. 
The FLASH network aims to:
Promote bi-directional community-engagement to address sexual health issues among vulnerable youth populations with outreach, research, education, and advocacy

Establish state-wide partnerships & collaboration opportunities with youth stakeholders, community-based organizations, and county health departments in Florida

Develop a youth-based digital cohort throughout Florida to cultivate a community of interacting youth, professional stakeholders, and researchers.
---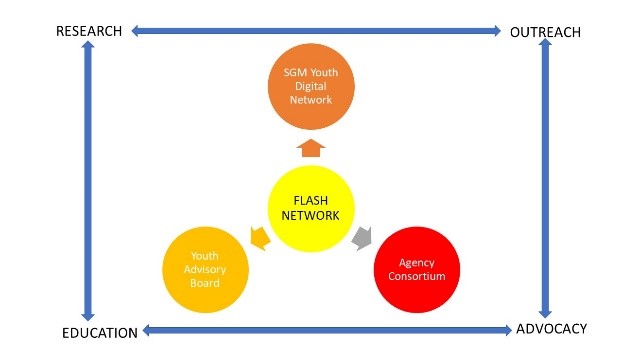 ​
---
Efforts to Date:
Efforts to date include an array of stakeholder engagement initiatives to expand the network and increase reach of youth populations throughout the state.  In collaboration with Florida Department of Health (FDOH) and FDOH County Health Departments (CHDs), the FLASH network seeks to conduct state-of-the-art implementation science to end the youth HIV epidemic in Florida.
Engagement & Support from FDOH central office/Surgeon General office

Outreach to HIV coordinators at Ending the HIV Epidemic CHDs




 Broward, Miami-Dade, Duval, Hillsborough, Orange, Palm Beach, Pinellas,
Establishment of a Youth Advisory Board throughout Florida

Collaboration with FDOH for Ending the HIV Epidemic requests for applications
Adolescent Trials Network for HIV/AIDS Interventions: Scale It Up
---
Members
Led by Dr. Sylvie Naar, FLASH leadership is comprised of faculty advisors with experience conducting HIV research with youth nationally for many years, in addition to expertise in community engagement, public health, health policy, and social work.
Sylvie Naar, PhD

Isa Fernandez, PhD

Claudia Baquet, MD

Seyram Butame, PhD

Meardith Pooler-Burgess, DrPH

Sara Green, MSW
---
Youth Advisory Board
The leadership of the FLASH Network views the Youth Advisory Board (YAB) as an important element of forging cohesive collaboration and engagement across research communities concerned with HIV prevention and treatment among youth. YAB members work with FLASH leadership to determine how best to inform the communities about the planned research, engaging in discussions with local staff and community representatives in advance of implementation and disseminate FLASH findings to their perspective communities.
title-inside title-centered
2