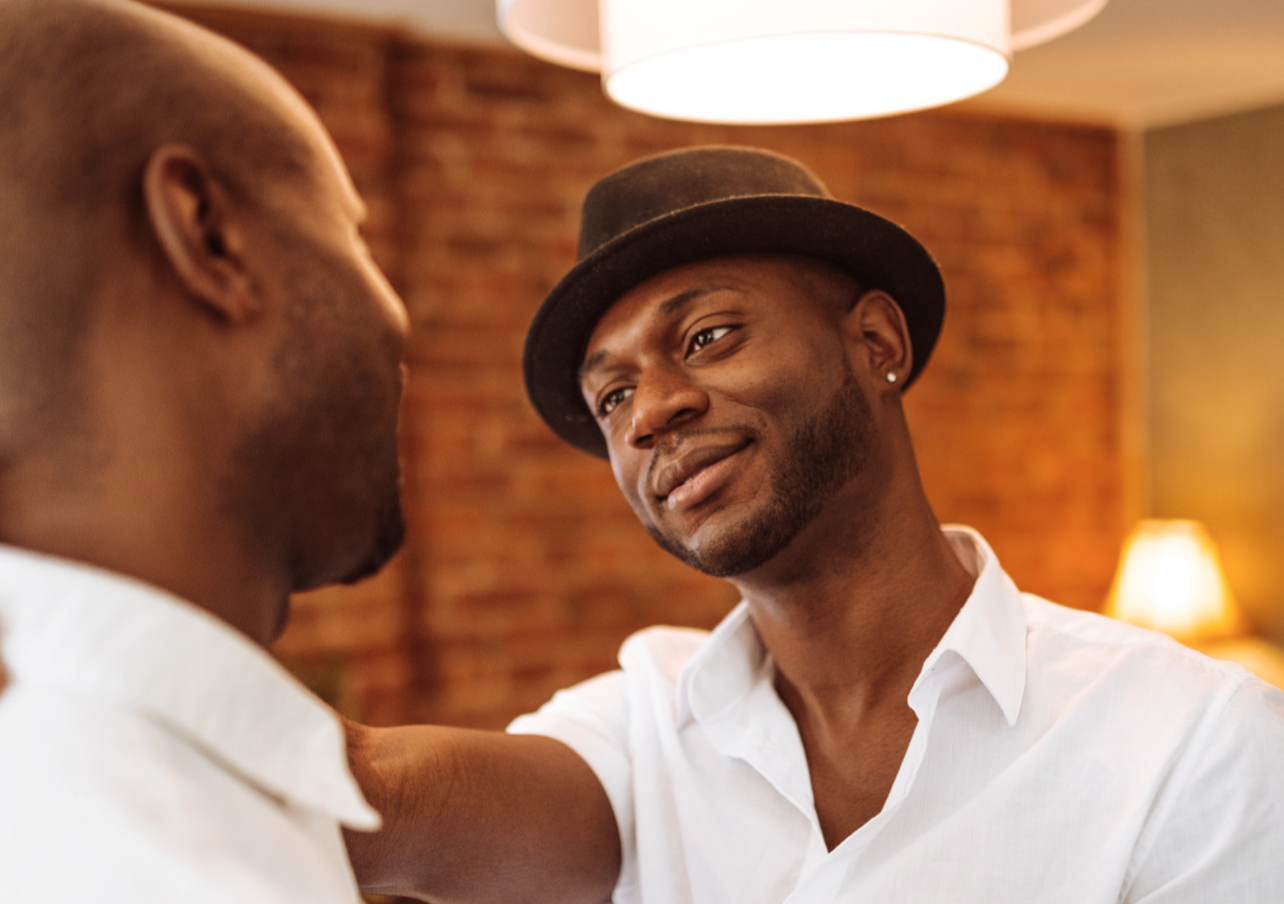 TMI-HIV is an evidence-informed intervention comprised of brief single sessions that can be led by peer-level staff to encourage engagement and retention in care for PLWH at the time of initial linkage or at re-entry into care. Medication adherence and other target behaviors relevant to self-management may also be addressed. The intervention is based on Motivational Interviewing (MI), "a collaborative conversation style for strengthening a person's own motivation and commitment to change". MI conversational style may also be thought of as guiding a person to change, rather than directing them to follow change. TMI is MI tailored to address target behaviors for persons living with HIV.  Tailoring is based on communication studies of HIV clinic interactions. TMI can vary from a single brief encounter to multiple sessions based on client need and organizational context. Sessions in home-based or office settings can last 45 minutes to an hour, while sessions in medical clinics or street-outreach contexts may take 15 minutes or less.
Goals of TMI-HIV
To improve engagement and retention in HIV care, as well as adherence to antiretroviral treatment
To address other health behaviors in persons living with HIV for which self-management is relevant, such as substance use and sexual activity
To provide developmentally tailored strategies to engage young people
Target Population
People living with HIV (PLWH). The intervention has been particularly successful with young men of color.
---
Download the TMI - HIV Toolkit 
For more information, contact Dr. Sylvie Naar at Sylvie.Naar@med.fsu.edu
---
Reference:
Naar, S., MacDonell, K., Chapman, J. E., Todd, L., Gurung, S., Cain, D., . . . Parsons, J. T. (2019). Testing a motivational interviewing implementation intervention in adolescent HIV clinics: Protocol for a type 3, hybrid implementation-effectiveness trial. JMIR Research Protocols, 8(6), e11200. doi:10.2196/11200
title-inside title-centered
2