Dr. Daniel J. Dunleavy's Webinar: Identifying and Treating Opioid Misuse
---
Dr. Daniel J. Dunleavy's Webinar: Identifying and Treating Opioid Misuse
March 18, 2021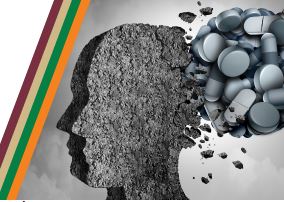 Florida A&M University Cooperative Extension and Florida State University's Center for the Study and Promotion of Communities, Families, and Children are collaborating to provide training on treating and preventing opioid misuse. This webinar is part of an overall Rural Opioid Technical Assistance project funded by a federal grant from the Substance Abuse and Mental Health Administration.
The webinar will be from 1:30 PM-2:30 PM on Friday, March 19, 2021 and will be followed by a Q&A from 2:30 PM -3:00 PM with Daniel Dunleavy.
Dr. Daniel J. Dunleavy is a Postdoctoral Research Fellow at the FSU Center for Translational Behavioral Science. His work broadly focuses on public health policy, with particular emphasis on behavioral health problems. He takes an evidence-based approach to the examination of diagnostic reliability and treatment efficacy. He is currently editing a book on the topic of antidepressant withdrawal. Dr. Dunleavy also has strong interests in meta-science and issues around open science/open access.
This virtual event is open to all FSU and FAMU students, staff, and faculty.
Here is the link to register: http://fla.st/3aWrVeC
For questions contact Ellen Piekalkiewicz
epiekalkiewicz@fsu.edu