News
title-inside title-centered
2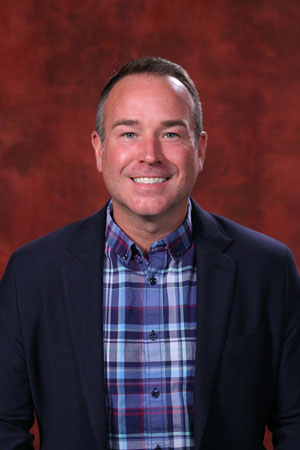 Dr. Scott Pickett Receives FSU Equipment and Infrastructure Enhancement Grant!
Dr. Scott Pickett, a core faculty member at CTBScience, was recently awarded the Equipment and Infrastructure Enhancement Grant (EIEG) from the FSU Council on Research and Creativity for his proposal, "The Development of a Sleep Laboratory to Increase Collaboration and Research Funding through the Acquisition of Sleep Assessment Equipment." This award will allow Dr. Pickett's STEP Research Program to equip existing laboratory space with the necessary equipment and supplies to increase the ability of the CTBS to conduct research across each phase of the translational science spectrum, from basic behavioral research to patient and community oriented implementation research, and to increase collaborations through the development of the only sleep laboratory on FSU's campus. Congratulations Dr. Pickett!
CTBScience at Instilling Hope 2020
CTBScience hosted a table at the 2020 Instilling Hope Conference at the Florida State University Turnbull Conference Center on March 11, 2020. CTBScience used this opportunity to participate in the trauma and resiliency focused event to nurture partnerships with other agencies and community partners, and to highlight ongoing research. Samantha Nagy, MS, also was a presenter at the conference, highlighting Dr. Scott Pickett and the STEP Research Program's SOLAR implementation, a trauma focused intervention aimed at assisting those in the community impacted by Hurricane Michael.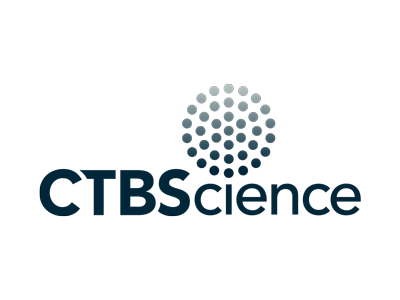 CTBScience Annual Report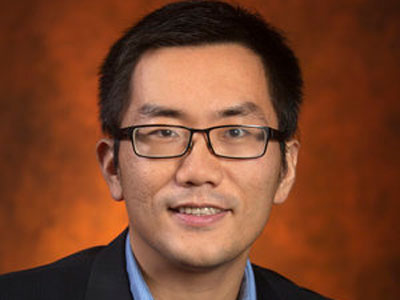 Congratulations to Dr. Zhe He, PhD, on his promotion
We are pleased to congratulate CTB Science's Methods Core Lead, Dr. Zhe He, PhD, as he has recently been awarded the promotion to Associate Professor with tenure! Congratulations and a job well done!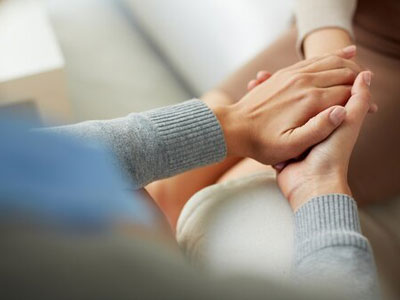 Psychotherapy SPECIAL Issue: HIV and Psychotherapy
Online Ahead of Print: Dr. Ennis' manuscript "Therapeutic writing as a tool to facilitate therapeutic process in the context of living with HIV: A case study examining partner loss," has been accepted for publication in a special edition on HIV and Psychotherapy in the APA Journal Psychotherapy. This work presented a unique opportunity to delve into therapeutic writing as an adjunct process tool using a single case study design. For people with HIV/AIDS (PWHA), partner loss has unique factors that complicate the grieving process and can lead to prolonged bereavement.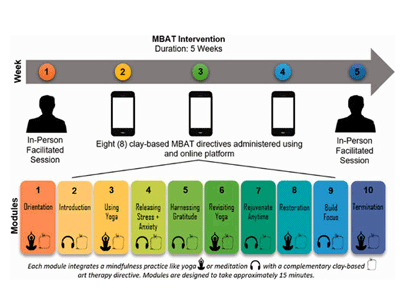 CTBScience Collaboration
Scott Pickett, faculty at the CTBScience, is collaborating with faculty in Biomedical Science (Gregg Stanwood) and Art Education (Therese Van Lith) to develop and test a Mindfulness-based Art Therapy protocol. The psychological and biobehavioral effectiveness of the protocol for the reduction of stress and anxiety will be examined.
Image credit: Scott Pickett, faculty at CTBScience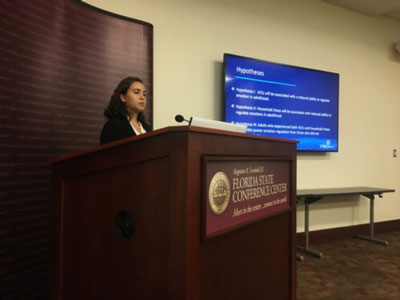 CTBScience student presents at President's Showcase
Dr. Sheffler's undergraduate research assistant, Celina Meyer, presented her research at the 2019 President's Showcase. Celina presented her research on Adverse Childhood Experiences and its effects on emotion regulation and executive functioning in adulthood. Celina's research was supported by an IDEA grant awarded by FSU's Center for undergraduate Research and Academic Engagement.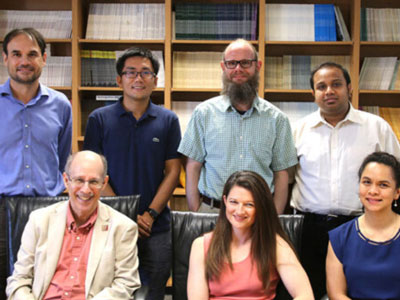 FSU Team Receives $2.9 Million from National Institute on Aging to Examine Early Detection of Dementia
Grant title: The Adherence Promotion with Person-Centered Technology (APPT) Project: Promoting Adherence to Enhance the Early Detection and Treatment of Cognitive Decline.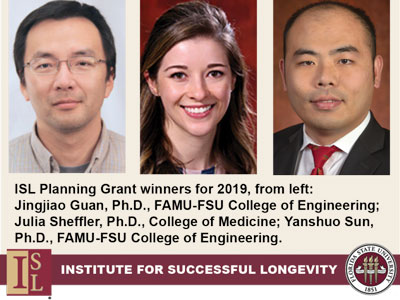 Three researchers win ISL Planning Grants for 2019
Dr. Julia Sheffler and three other FSU faculty have been awarded ISL Planning Grants from the Institute for Successful Longevity. Dr. Sheffler's project aims to translate findings on ketogenic diet and Alzheimer's disease into a new behavioral intervention to prevent Alzheimer's using the NIH ORBIT model for early phase translational behavioral studies. Dr. Sheffler will work with co-PI Greg Hajcak, Ph.D., of the departments of Biomedical Sciences, Neuroscience, and Psychology.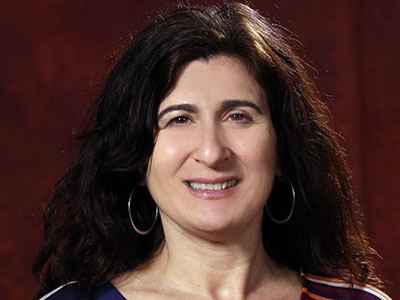 World-class researcher leads new campus-wide center on behavioral health
Sylvie Naar, described as a "force of nature" by her department head in the College of Medicine, has been hired to direct FSU's new Center for Translational Behavioral Research.